UGC is repeating its Viva l'Opéra ! programme for the fifth time and has once again called in Iceberg to handle the branding and communication.
 
Iceberg has orchestrated a global package including the opening credits, opera programmes and a print campaign.
Each opera is accompanied by a bonus feature created in partnership with French radio and TV classical music presenter Alain Duault, who also happens to be Artistic Director of the Viva l'Opéra ! season.
 
Broadcasting operas in the cinema opens up a whole new dimension and gives more people a chance to enjoy all the emotion and excitement of this impressive season of operas.
 
Viva l'opéra !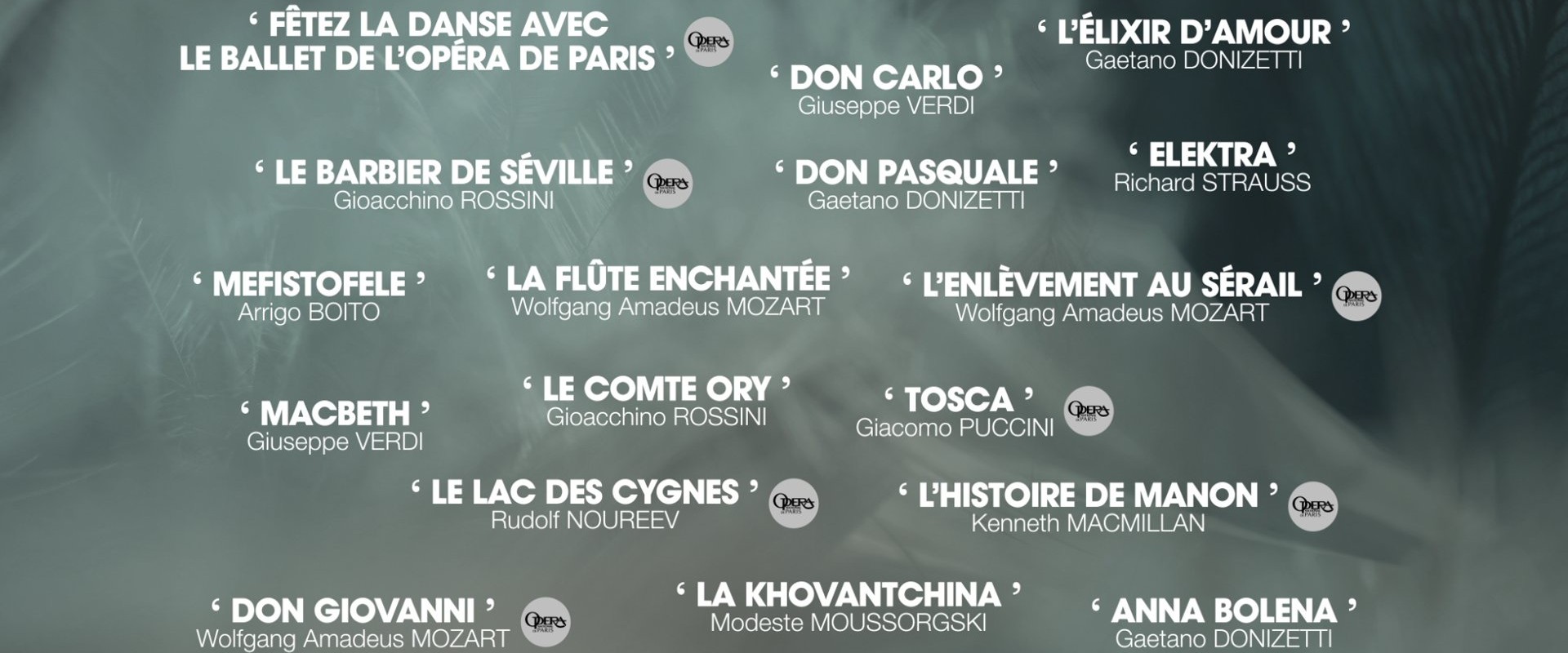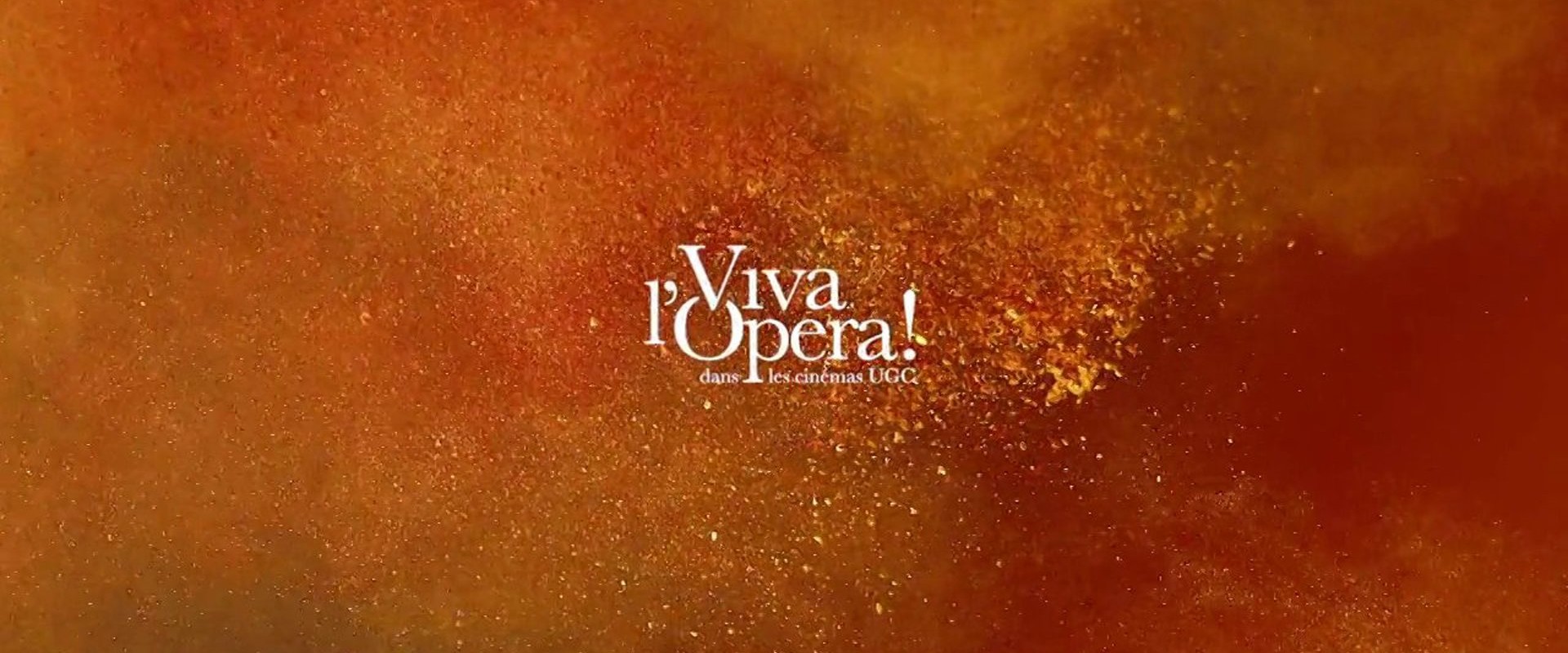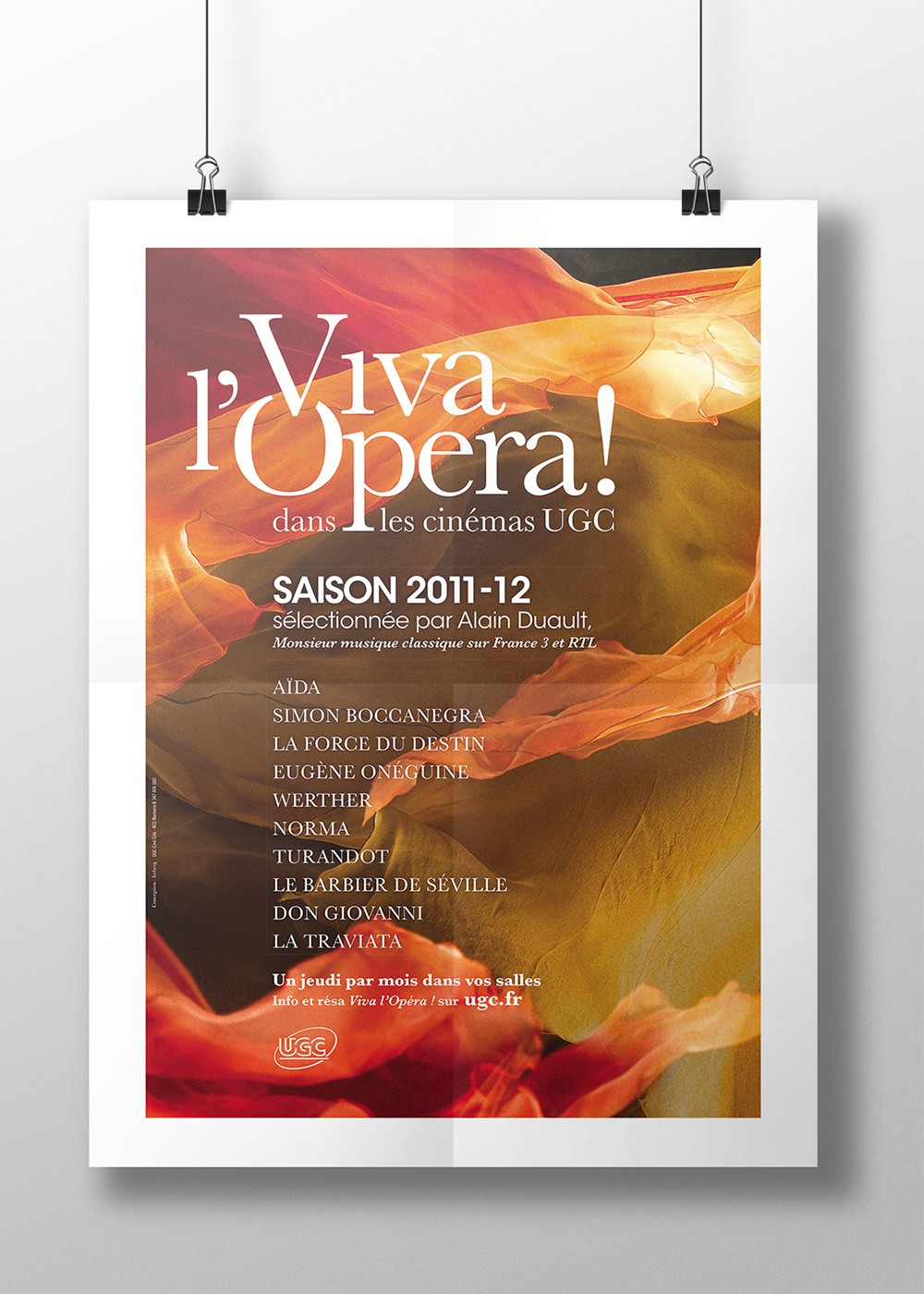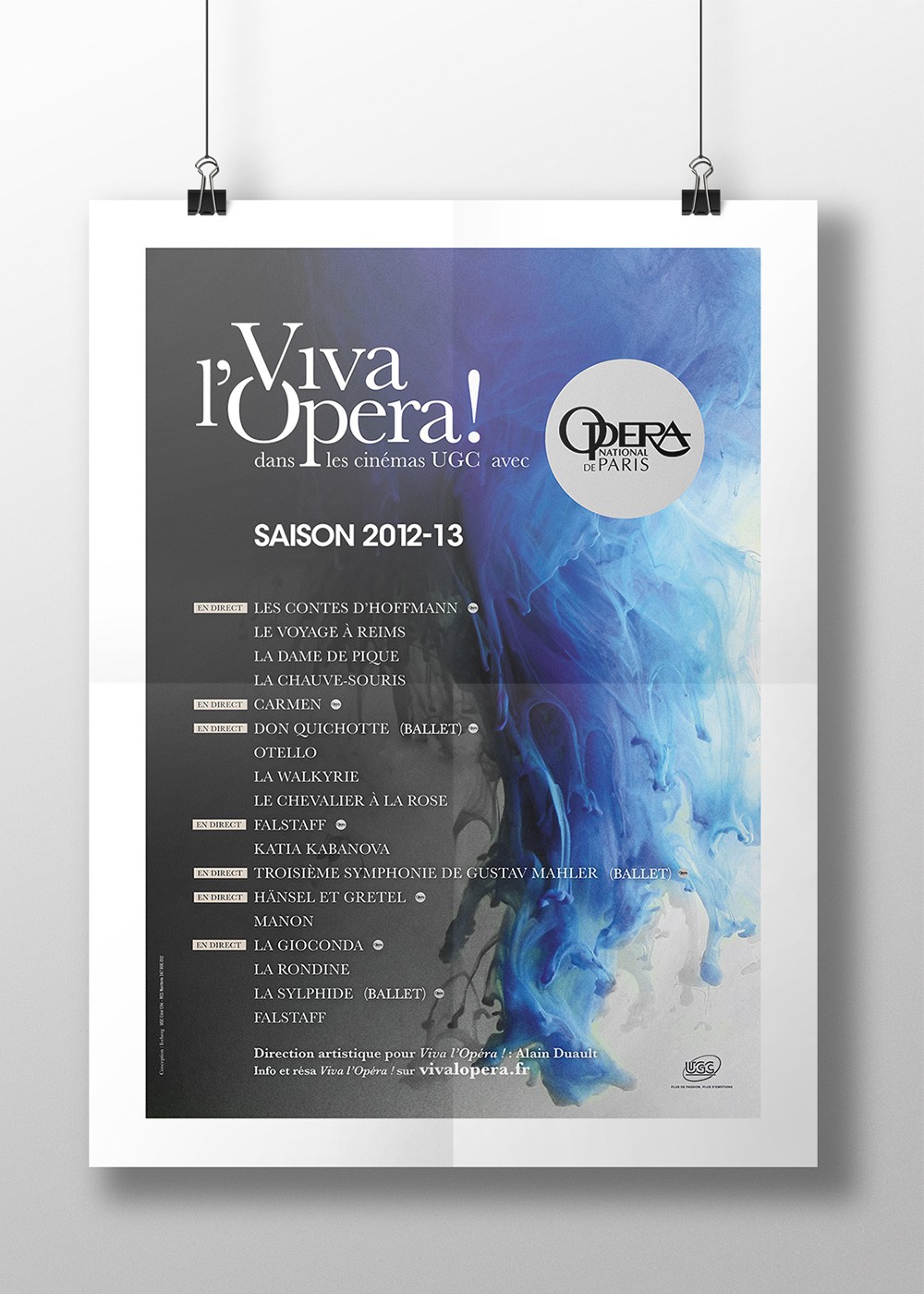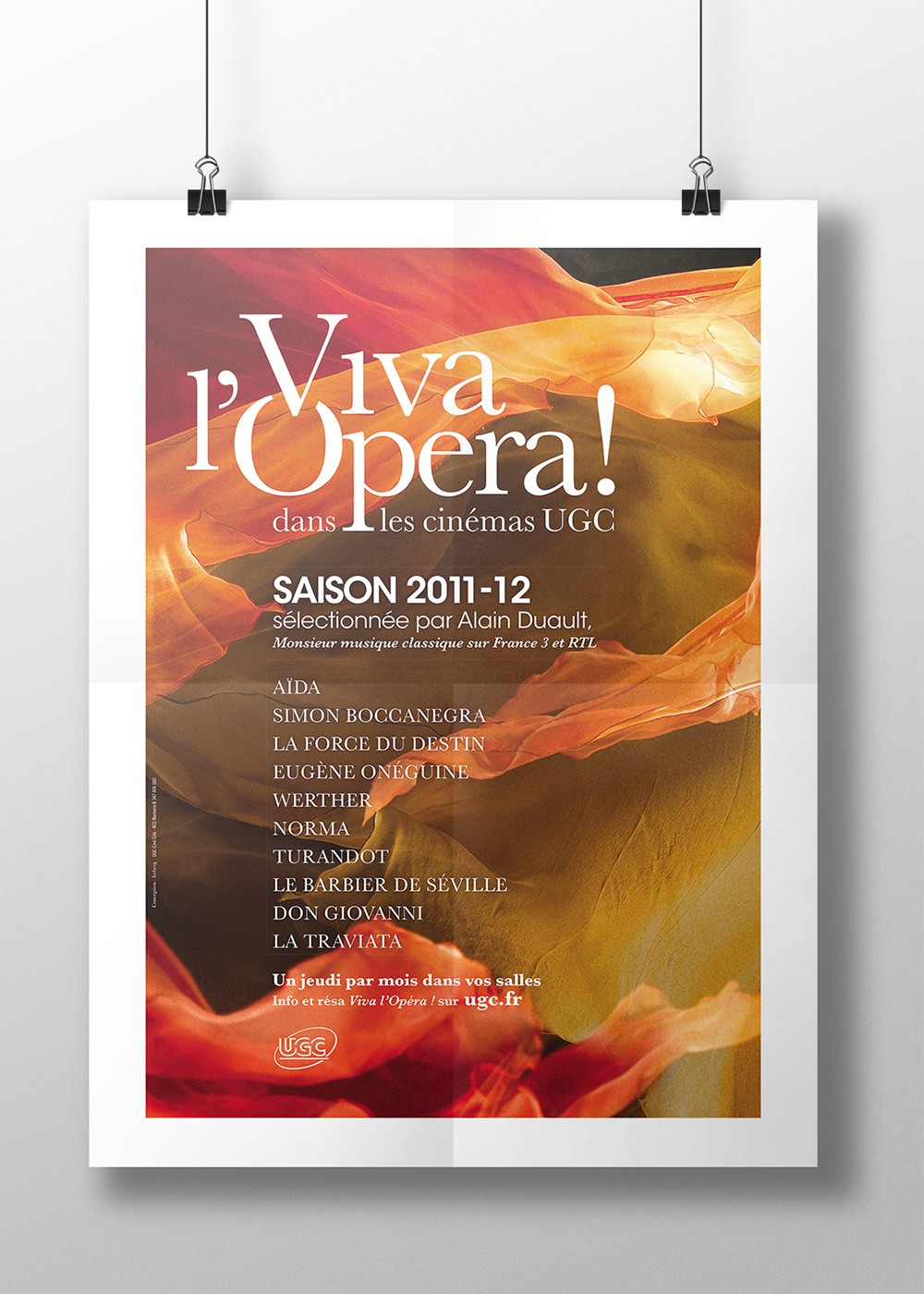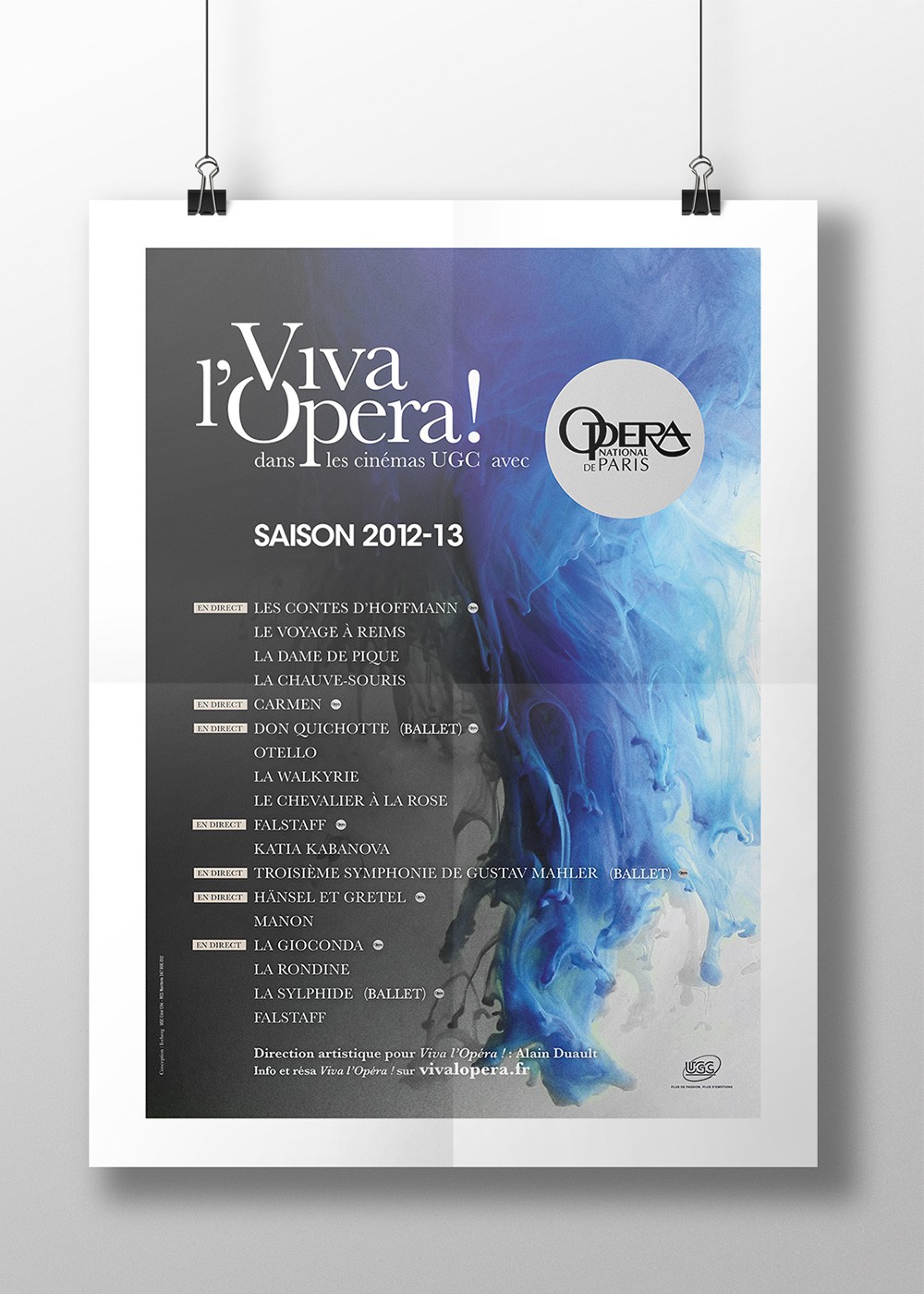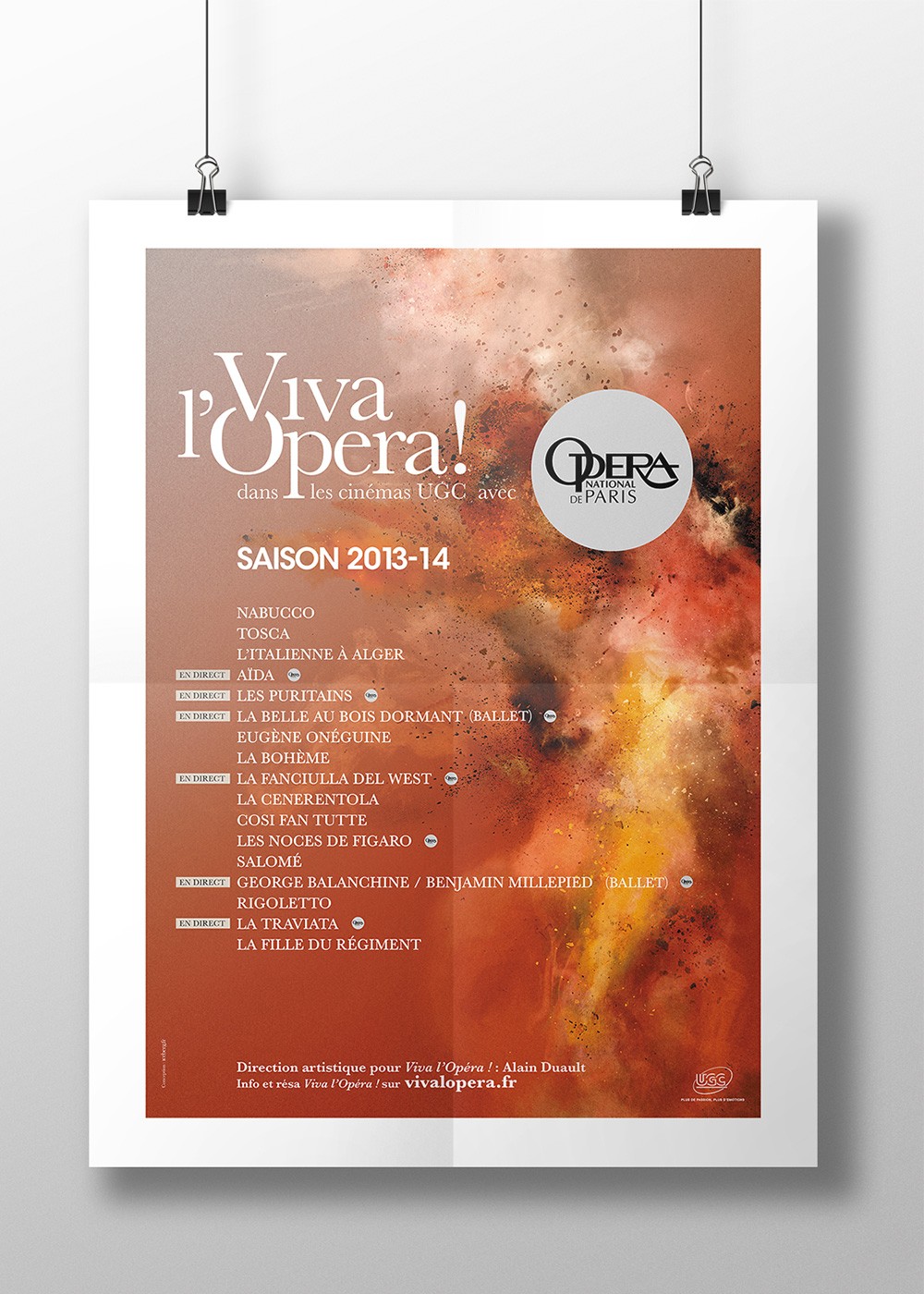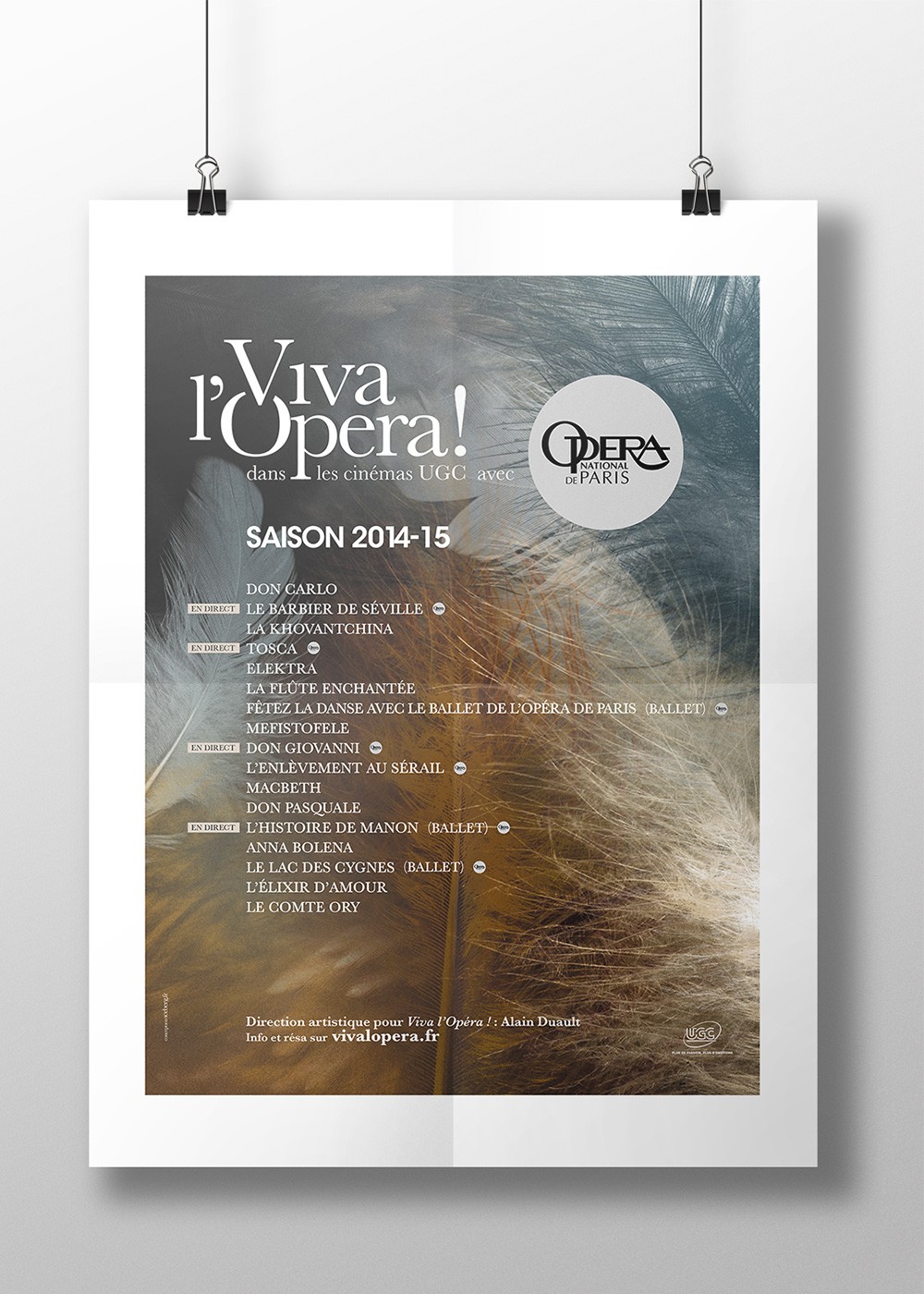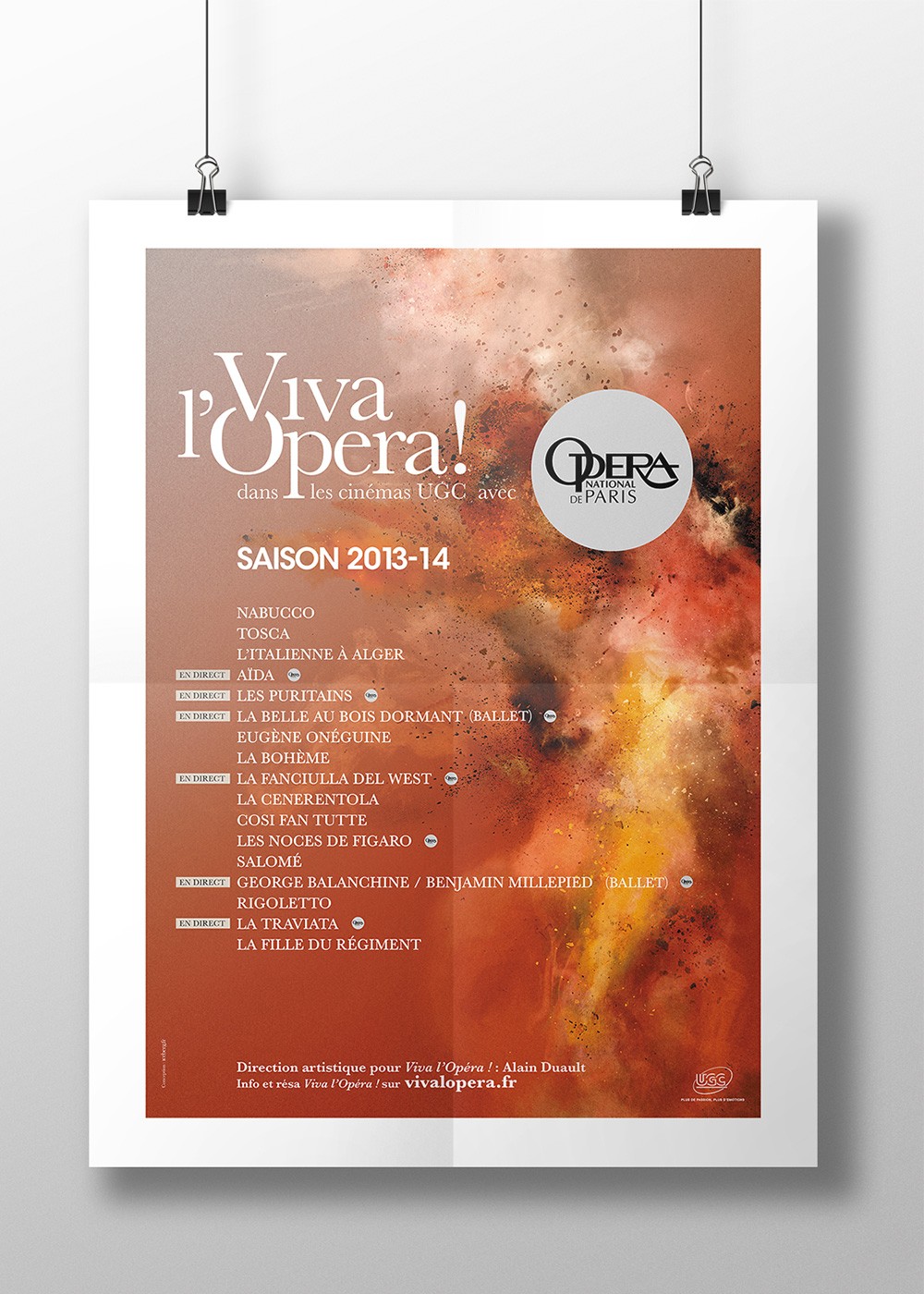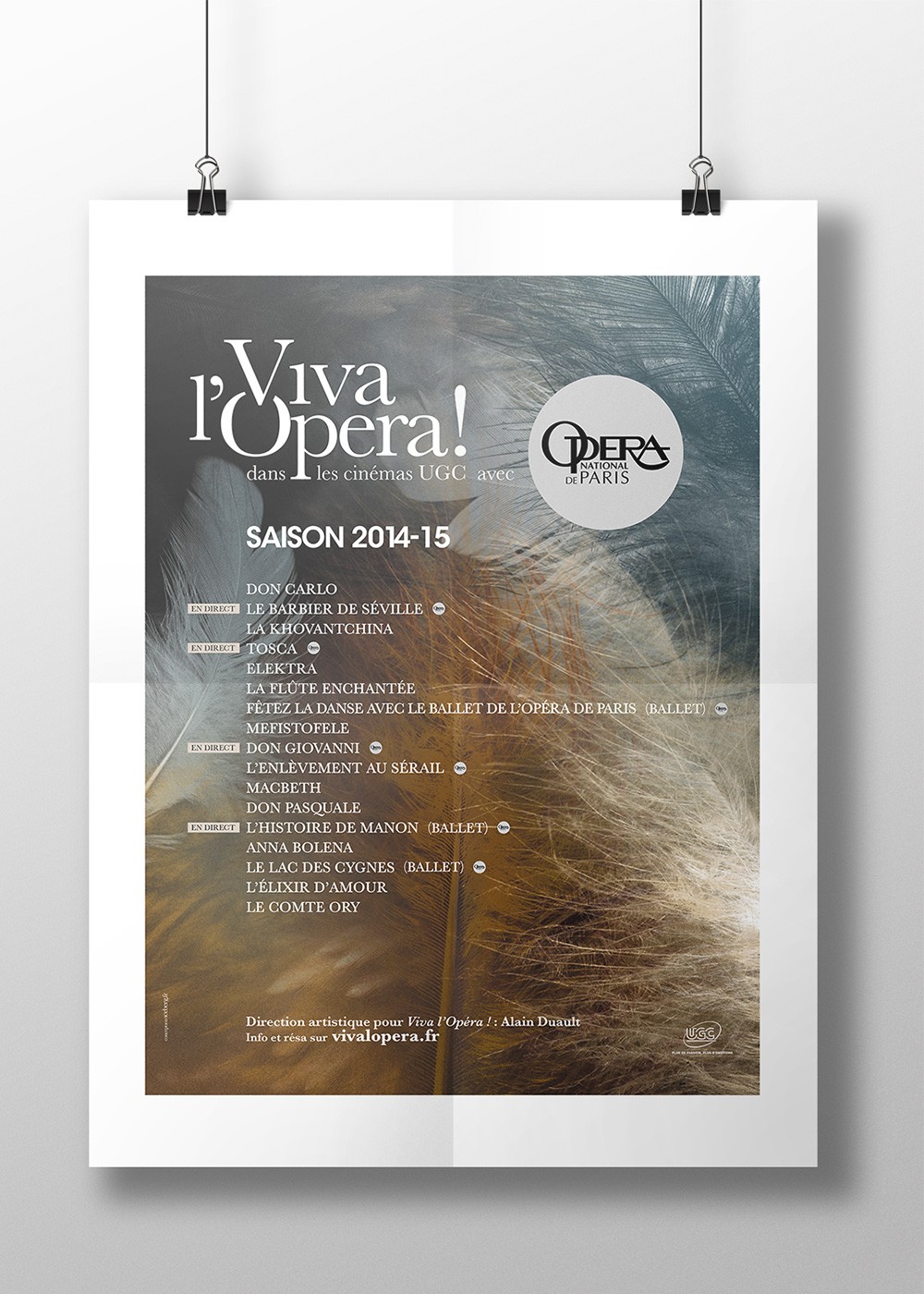 Legal notice and credits
ICEBERG – LLC (Limited Liability Company - fifty thousand euros of capital)
RCS Paris B441 182 003
SIRET : 4441 182 003 00026
115, rue du Bac - 75007 Paris
+33 (0)1 53 63 15 00
ice.info@iceberg.fr
Creation :
Iceberg.fr
Publication manager :
ICEBERG
115, rue du Bac - 75007 Paris
+33 (0)1 53 63 15 00
ice.info@iceberg.fr
Hosting :
SAS OVH
2, rue Kellermann - 59 100 ROUBAIX, France
+33 (0)8 99 70 17 61