Mediacité is a shopping center in Belgium aiming at positioning itself as Liege area premiere venue for retail and food experience by communicating on complicity and caring values to its customers.
In order to develop its notoriety and be attractive to new customers while retaining its customers, Mediacité whishes to activate an attractive communication campaign aiming at reviving the shopping center brand image but also positioning Mediacité as a unique and pleasant venue.
Mediacité customers are heroes of the campaign.
Iceberg set up a strong campaign divided in two steps.
#Magneticshopping: more than 400 Liege citizens took part in the casting to become Mediacité new ambassador. The operation was massively relayed by off line and on line media (press, radio, social media.)
On a second step, the #magneticshopping campaign were produced presenting 4 different print posters with 4 faces. The campaign was declined on different media support (radio, national press, web and social media).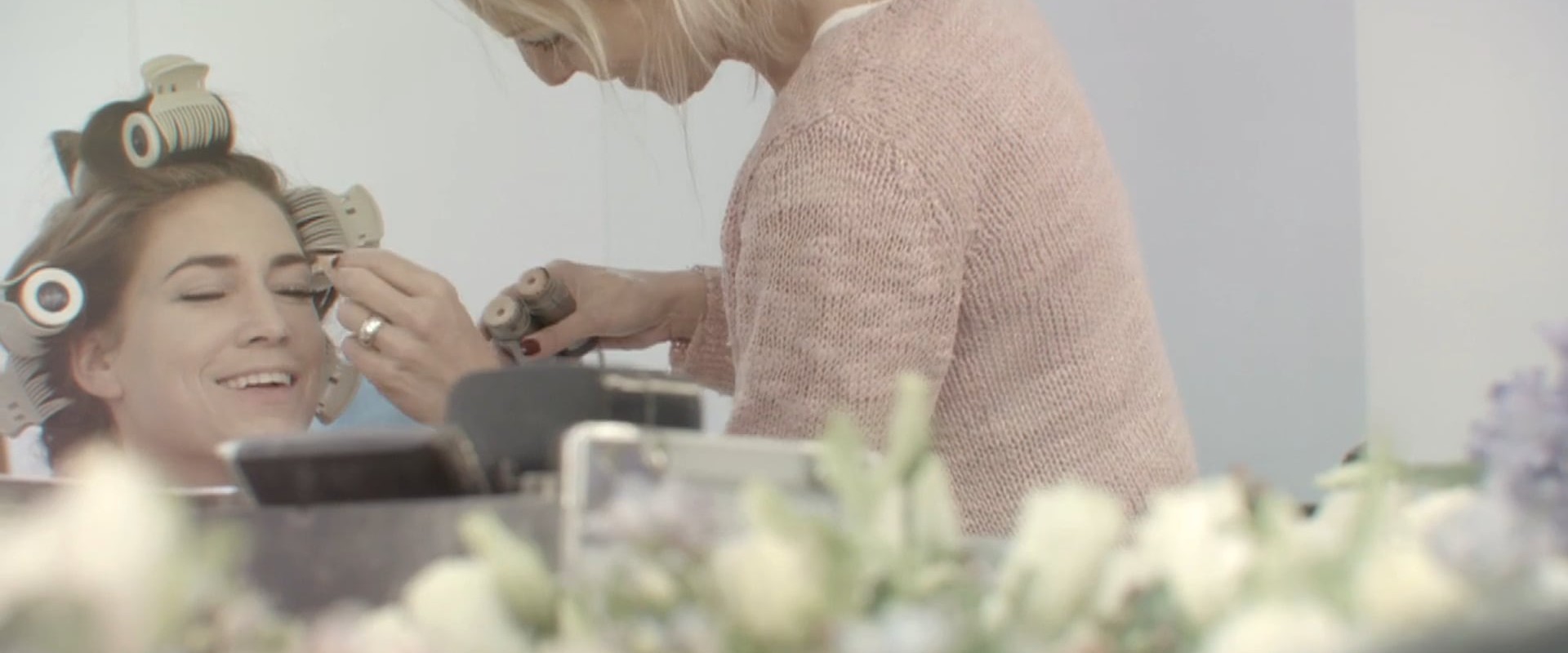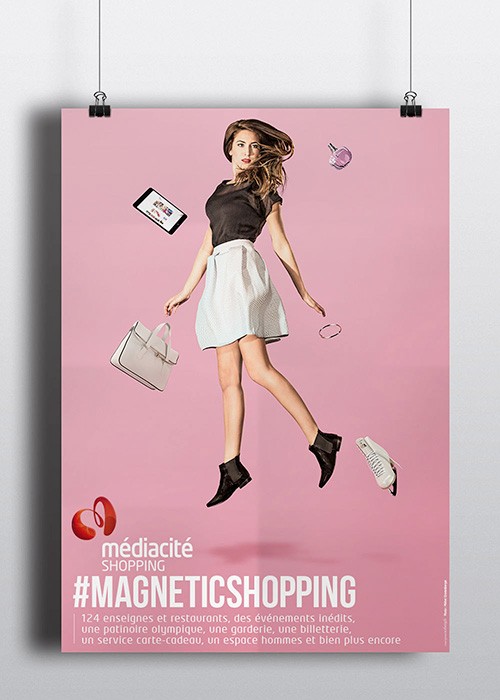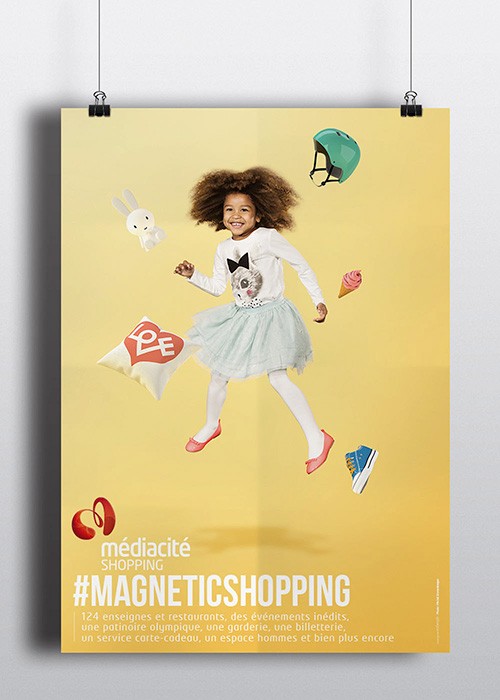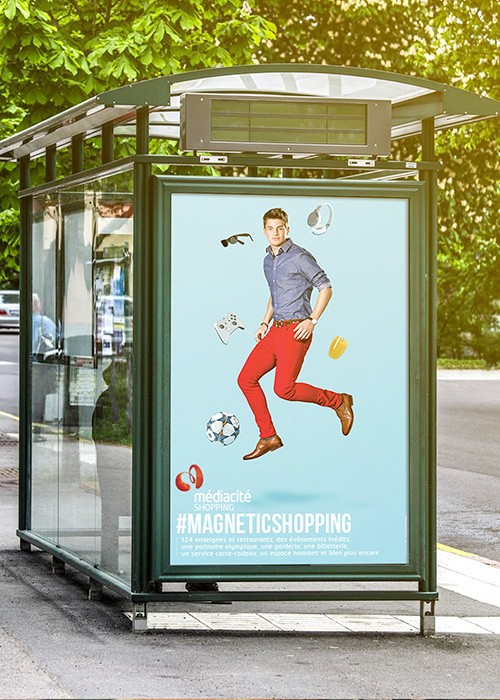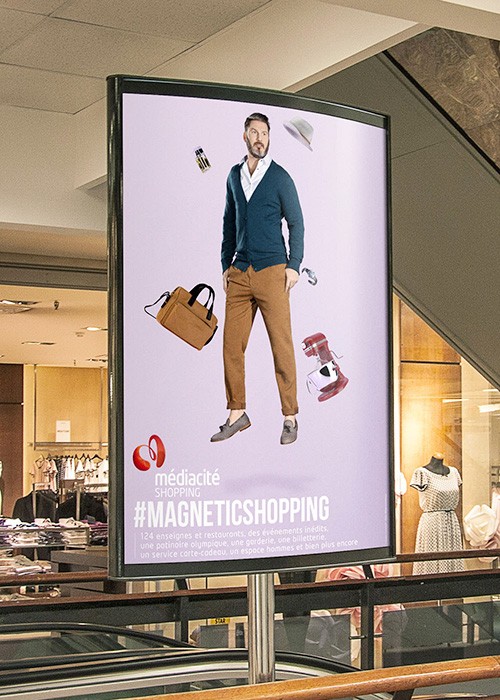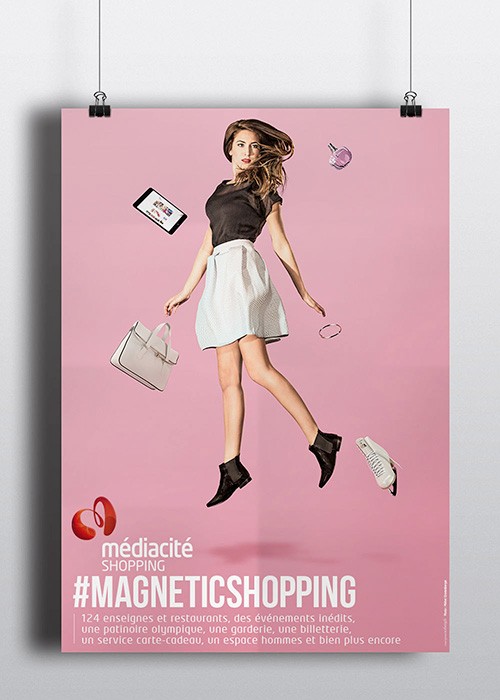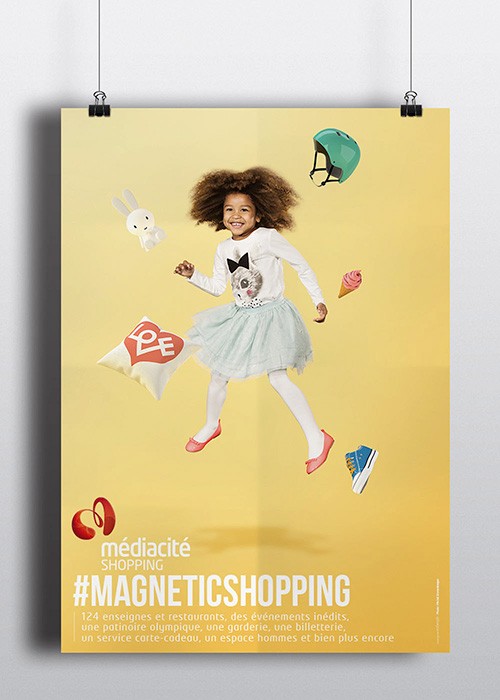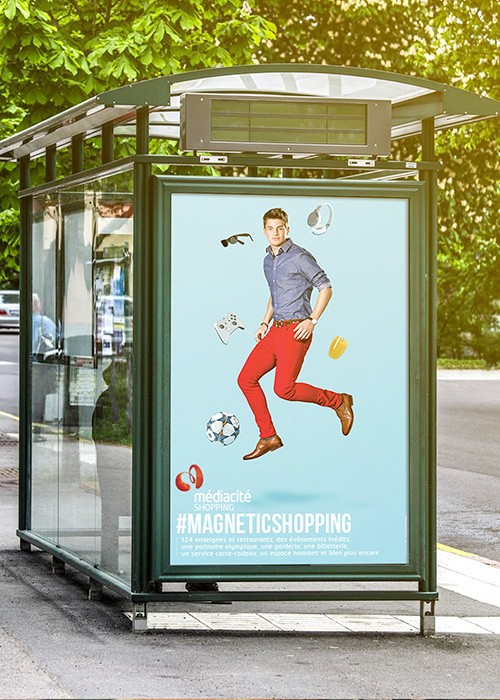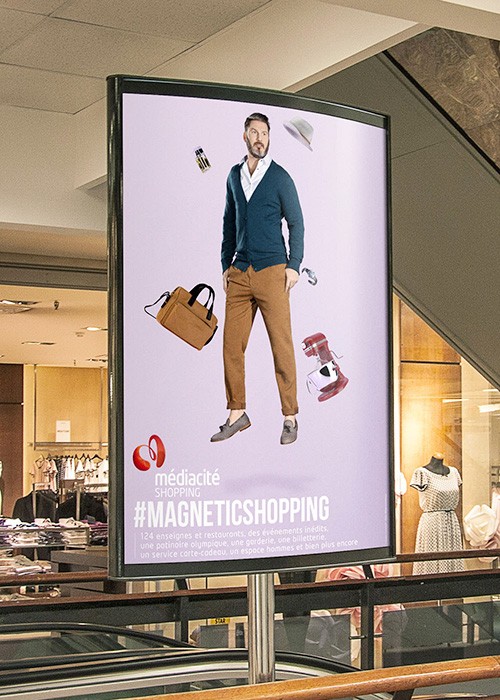 Legal notice and credits
ICEBERG – LLC (Limited Liability Company - fifty thousand euros of capital)
RCS Paris B441 182 003
SIRET : 4441 182 003 00026
115, rue du Bac - 75007 Paris
+33 (0)1 53 63 15 00
ice.info@iceberg.fr
Creation :
Iceberg.fr
Publication manager :
ICEBERG
115, rue du Bac - 75007 Paris
+33 (0)1 53 63 15 00
ice.info@iceberg.fr
Hosting :
SAS OVH
2, rue Kellermann - 59 100 ROUBAIX, France
+33 (0)8 99 70 17 61